The Power of a Full Tummy
The Power of a Full Tummy
Hear about the difference from Sharren Read, principal at Waitara Central School Principal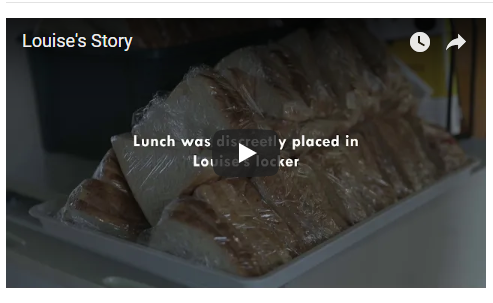 Being a principal can be a heartbreaking job. When some of our kids walk through the school gates every morning, they're far from ready to learn. They're hungry, they're cold, and as a result, they're feeling fractious. There can be fights in the playground before the first bell has rung for the day. That's why at our little decile two school in Waitara, the first subject of the day for many is breakfast. It's where we feel obligated to start before we even get to the classroom. 
Let me put a real face to the issues some of our kids face. I want you to meet Louise. She was seven years old when she came to us. She lived with her mother, who'd been diagnosed with depression, in what can only be described as appalling poverty. Louise was dirty, with unkempt hair, and wore the same threadbare clothes every day. We discovered that the whole family slept on two mattresses, which were on the floor.  
Louise arrived at school without a bag, shoes or any stationery. She was uncommunicative, sullen and didn't know how to play with others. We introduced Louise and her siblings to our Breakfast Club. Every morning from 7.30am, we feed up to a third of our school roll with baked beans, yoghurt, fruit pottles, toast and cereal, donated by organisations like KidsCan.  
Louise loved it. The moment she walked in she received a warm welcome, a smile and a hug. She loved being there so much she became like a volunteer - welcoming others in, showing them where to get their crockery, and helping to clear up and do the dishes. She would leave each day with another hug, and would leave smiling. She felt like she belonged and the difference was tangible.
Not only did she get fed a tasty nourishing breakfast, but a lunch was made for her and her siblings as well. It was slipped quietly into her cubby hole – no one knew she didn't bring it to school like many others. She could get her lunch and sit with the other children, her dignity intact. She was so proud of her packed lunch.  
The change in Louise was immense. We discovered she was a bright student with a caring nature. She gained confidence, and became a leader.  
It's a reminder of how much of a difference the little things can make.  
Last year I enrolled another family at our school. Mum Anna was nervous and her children clung to her. She'd escaped a violent partner, and came to Taranaki with nothing. With little warning, her kids had left their friends, school, clothes and toys behind.  
Anna's look of relief when told we would look after the children's food needs was visible. It was one less thing for her to worry about. At Breakfast Club the next day I watched her children slowly relax as they sat with others, devouring a yoghurt smoothie. Anna was served a cup of coffee and one of our lovely volunteers sat with her and chatted.  
Anna left with the promise that she would come and help in the mornings, her kids left fed and with a new friend by their side. They were smiling and happily walked to their new classrooms. Thanks to the donations made to our school, we could offer a glimmer of hope.
These types of stories are not uncommon. We work every day with families with huge needs. I can barely imagine what it feels like for our parents to struggle to provide for them. I am grateful to KidsCan and other charities who don't just provide food, shoes, raincoats, and health products - they help give these kids the headstart that they need.  And, like Louise, that extra little push might just be enough to set them on a different path.  
Names have been changed to protect identities