Why one school put its hand up for help
Why one school put its hand up for help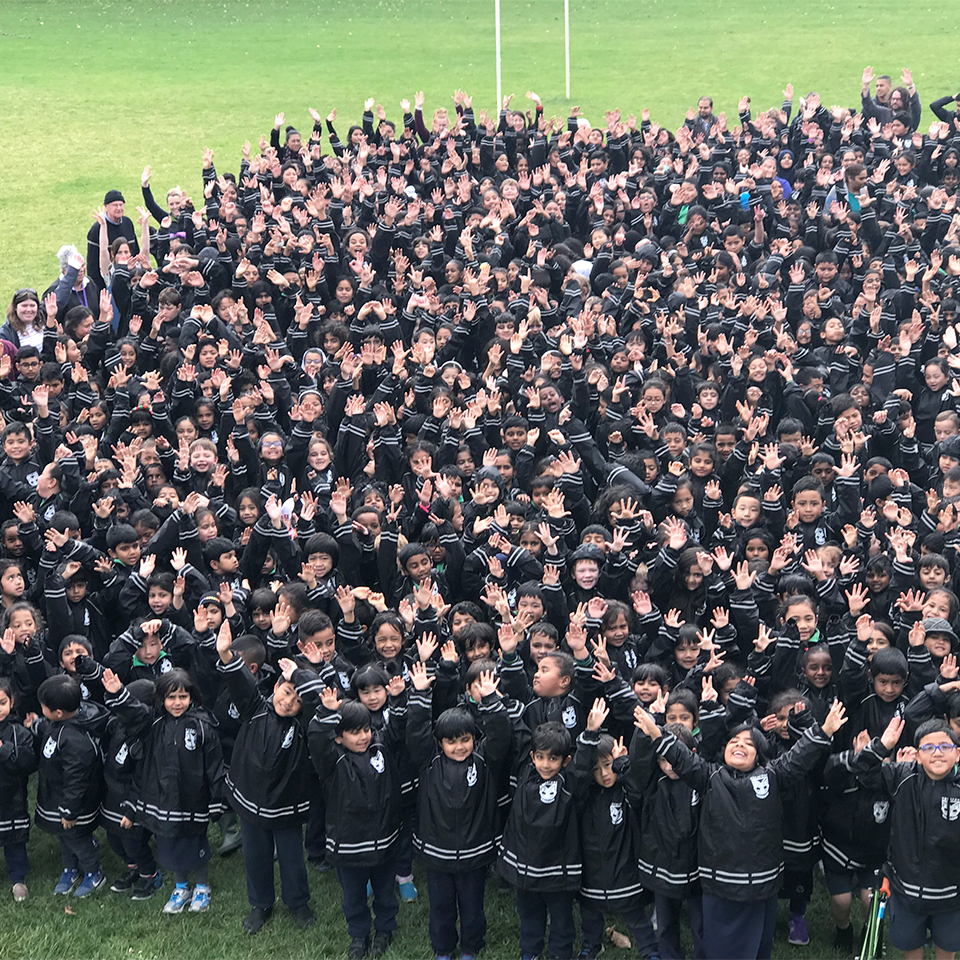 What prompts a decile three school in central Auckland to ask for KidsCan help, after previously getting by?
The catalyst for the principal of Mt Roskill Primary was witnessing his staff dealing with cold and hungry children, rather than spending their precious time teaching. 
Mike O'Reilly is one of nine school leaders around New Zealand to put his hand up and ask for KidsCan assistance this term. The school boasts a role of more than 700 students from Year 1-6 and has just received their first schoolwide order of Vodafone Warriors raincoats. 
It's a proactive step by Mt Roskill Primary to ensure their pupils are warm and well fed after evidence that a handful of local families were living in poverty.
"Last year was a crisis time for some of our families. We had families living in cars and tents and the children were also coming to school without food.
"Fortunately, we were able to employ a social worker at our school and she was able to focus on spending time with the families and sorting out the social issues. She was the one who contacted KidsCan and their help is going to make a huge difference as previously we'd done it all in a piecemeal fashion."
More than 700 KidsCan jackets were delivered to Mt Roskill Primary at the end of term two with the school also ordering much needed shoes and health and hygiene items.
"These jackets are so important to the kids and we decided to give them to all students here so that the kids who are in poverty aren't singled out. It's more effective if all the kids get a jacket so kids in poverty don't feel so stigmatised," Mike said.
"On the day they received the jackets, they were out at morning tea and it was just like Christmas. They each had their own 'present', brand new and just for them. We have also put in an order for health items and shoes and we'll distribute those quietly and discreetly to those children who need them."
Mr O'Reilly said while they're a decile three school and the need is not yet overwhelming, the priority needs to be on teaching and learning.
"With KidsCan help we know the children are warm and fed and we can get learning going," he said.
KidsCan founder and CEO Julie Chapman says it's heartening to know that basic items like jackets and shoes are being put to good use so the kids have a chance to reach their potential.
"Quite simply, this is why we do what we do, and to know that these basic items - which most of us take for granted - are going to children in need is extremely satisfying. The staff at Mt Roskill Primary are doing a superb job in ensuring their kids are being cared for and we look forward to hearing more about the positive outcomes in years to come."
"We are so grateful to our family of caring Kiwis who donate, as well as our sponsors and supporters like Principal Partner Meridian Energy who give generously to benefit Kiwi kids," she said.